16% increase in subscriptions attributed to the new website
"We deliver Strategic, digital marketing with commercial intent."
Brand identity, logo mark & website
Luke Jermay is a mind reader, mentalist and mystery entertainment consultant who has worked with Derren Brown, Dynamo and David Copperfield.
Luke came to us in 2018 via recommendation, in need of a site which would promote his new show and convert his audience seamlessly to buy tickets. Following a nationwide theatre tour, he also came to us with a question: What if mind-reading and prediction had taken root in 1920s America, instead of jazz? What if telling fortunes were the order of the evening and daring people gathered in underground clubs not to dance, but to hear a man telling them things nobody could possibly know…
When we heard Luke's idea for an intimate, immersive mind-reading show, we knew we had to create something special. Something with an unsettling energy; one that would give people just a hint of the feelings they'd experience during the show.
We started with what would become the heart of Luke's visual brand identity: his logo. We opted for a simple, typographical approach, curving the text to the arc of a pendulum, and switching the M and E of Luke's surname to create a subtle sense of discomfort.
​
16% increase in subscriptions attributed to the new website
We created a complete suite of print collateral for Luke, including social media assets, posters and table tents.
Because Luke's shows are an immersive experience, where audience members are expected to leave their doubts and preconceptions at the door, it was vital to maintain a consistent creative direction from start to finish.
​
We kept the website simple: a single page with subtle points of interest including animation. Built to load fast and drive users straight to a sale, the site also works to showcase Luke's brand and establish a sense of anticipation through photography, and written and video content.
Luke now has an online presence that supports his unique approach to magical theatre. The site is easy to update with new content, hosts a simple-to-use booking form, and funnels visitors towards the point of sale, converting consistently at a rate of around 10%.
​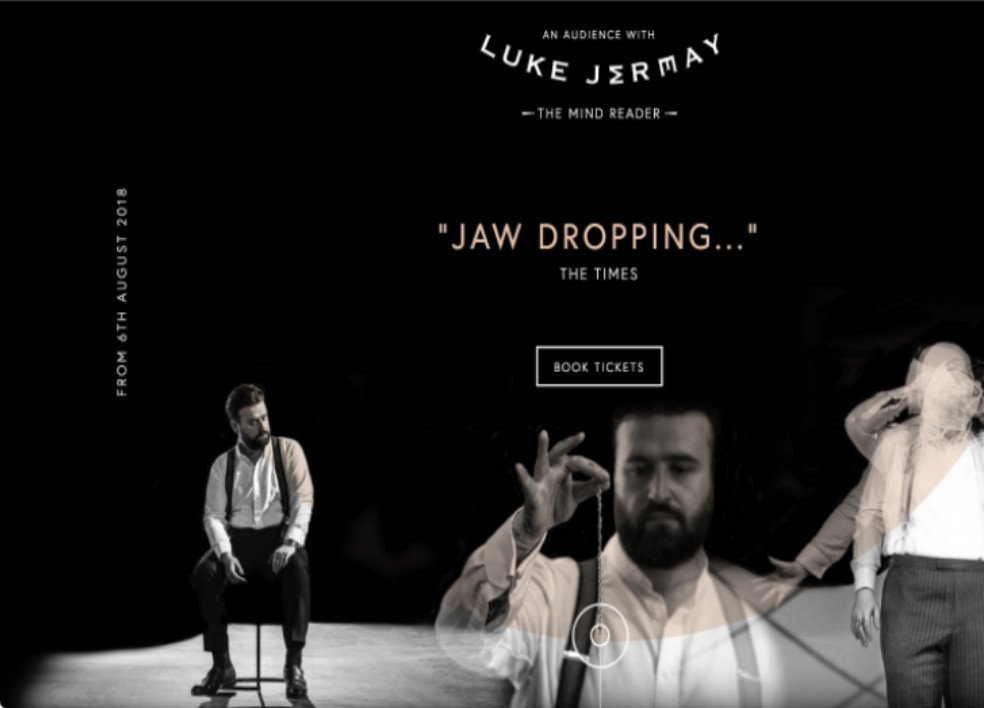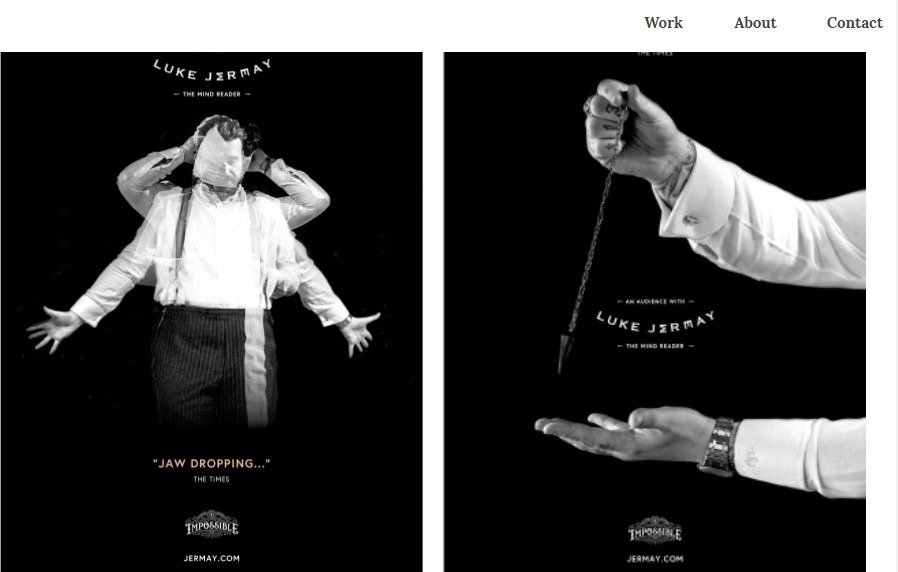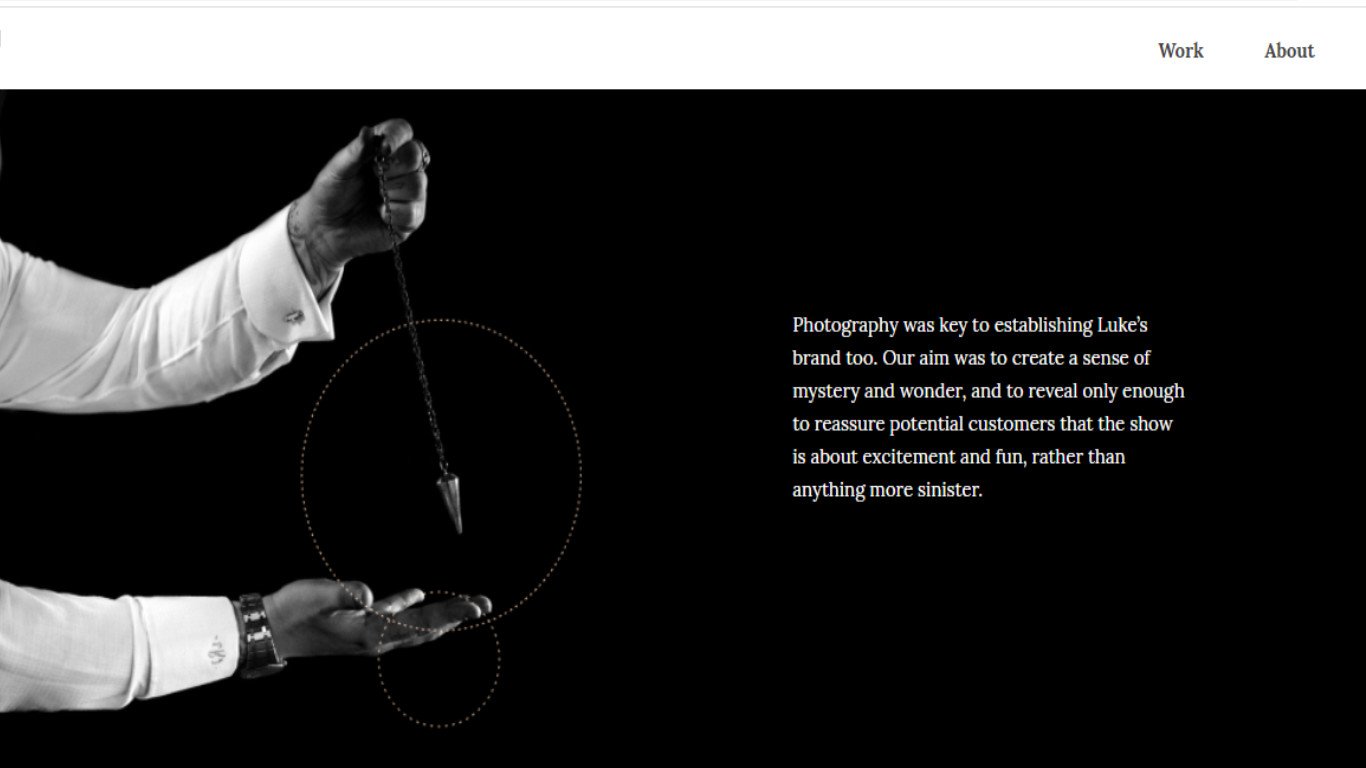 COMBINING STRATEGY WITH EXECUTION
We grow brand awareness, acquisition & retention through omnichannel retail marketing.
GROWING REACH, REVENUE OR RETENTION?