In the past, brands have measured the success of marketing campaigns based on return on investment, which provided insight into whether a substantial return was made on the amount of money spent on advertising and marketing.
Today, brands in all industries are facing new challenges. There has never been more feedback online, and the expectations have never been higher. For a business, online customer support is no longer optional.
Customers are demanding more, and they want answers at their fingertips. We are in a digital age where the focus is on the people rather than the technology now. Customer experiences are laid out on the table for other customers to see, companies want to understand how engagement and experience are affecting customer relationships, and they are using feedback to measure it.
Customer Loyalty and Customer Experience
Before you can begin to measure customer loyalty to improve the experience, it's important to first understand your customers. Customers are looking for an emotional experience, so it's important to know what motivates them and what will get them engaged with your brand.
Emotional Drivers for Different Generations
If you consider a target audience, such as baby boomers, millennials, or Gen Z, each generation has its own expectations about how a business should operate. Brands which pay attention to their audience's values and priorities are more likely to succeed.
This conclusion is evident in recent findings from The Global Sustainability Study 2021. For example, 5 percent of people indicate that they have shifted their purchase behavior towards being more sustainable in the past five years. A third of surveyed Millennials answered they will choose a sustainable alternative when available, while older generations are less likely to actively choose sustainable alternatives.
On the other hand, as of 2021, baby boomers tend to choose companies based on customer service, while millennials are more likely to use technology to help with their in-store experience.
How do you understand your customers? You listen to them. You listen to them on social media, in online reviews, through customer satisfaction surveys, and in the store.
ROI versus ROE2
Return on investment (ROI) is a term that was first used by marketers in the 20th century to measure the impact of advertising on awareness and sales, writes Andy Frawley, CEO of Epsilon and author of Igniting Customer Connections. Today, however, he argues that marketers want to know how the effect of their marketing on building customer relationships. Frawley dubs this metric "return on experience x engagement," or ROE2.
Frawley writes about the success of Starbucks and how the company truly understands ROE2 and uses technology for effective customer engagement. "Enabling customers to accumulate rewards via a mobile app or loyalty card and cash them in for a free drink of their choice is a brilliant use of ROE2, as is the coffee retailer's tie-in with iTunes in which any customer can download a song for free," he writes.
Key Elements of the Customer Experience
To get a complete picture of what the customer experience looks like, it's essential that brands first pay attention to critical elements within the customer experience.
These elements include:
High-Quality Product or Service: If the product or service offering is not of high quality, the customer experience will never be positive. Brands should always provide a solution or something of value to customers to help make their lives better.
Convenience: Modern shoppers demand high-quality amenities. For example, the widespread integration of complimentary Wi-Fi in major stores like Starbucks, Target, and Walmart provides rewards for the customer and the company. Customers who are given these incentives tend to stay longer and buy more. On the other end of the spectrum, brands benefit from more sales. In fact, various studies find there are several benefits for retailers that provide in-store Wi-Fi, including the ability to convert browsers into buyers.
The In-Store Experience: Successful brands ask questions about their services and products. These questions include:

Can customers find products with ease?
Are floor agents available to answer questions? Are the employees friendly?
Are new technologies in place to help customers and employees save time?
What will motivate customers to become loyal?
These questions can be answered by listening to the unstructured feedback online. As I said earlier, feedback is everywhere. It's on social media, in online reviews, and in the store. It's important to have a system in place to analyze and manage customer feedback.
One way to manage feedback is to utilize software that helps organize and analyze the customer feedback found online. Customer review and rating tools exist to save you time when it comes to aggregating, replying to, and analyzing online reviews. Research has proven software that manages reviews can save your brand hours each week. They also provide unique insights into the customer journey.
Using the Net Promoter Score to Measure Customer Experience
You need to know how loyal your customers are. It's important to use a method to evaluate what elements of the customer experience are working or not.
The net promoter score is one such tool brands can use to measure how likely it is customers will return to a store. The net promoter score is used to find out if past customers are likely to recommend the business to their friends or family.
It starts with the question, "How likely are you to recommend us to your friends and family?" When customers respond to the question, you can divide the customers into the following categories based on their responses.
Promoters: Devoted customers who will support your causes and be your brand advocates.
Passives: These customers are satisfied customers, but they will not go so far as to promote your brand because of the temptations of your competitors.
Detractors: Customers who are dissatisfied with your service or product.
Customers answer on a scale of zero through 10, with zero through 6 being the detractors, 7 and 8 being the passives, and 9 through 10 being the promoters.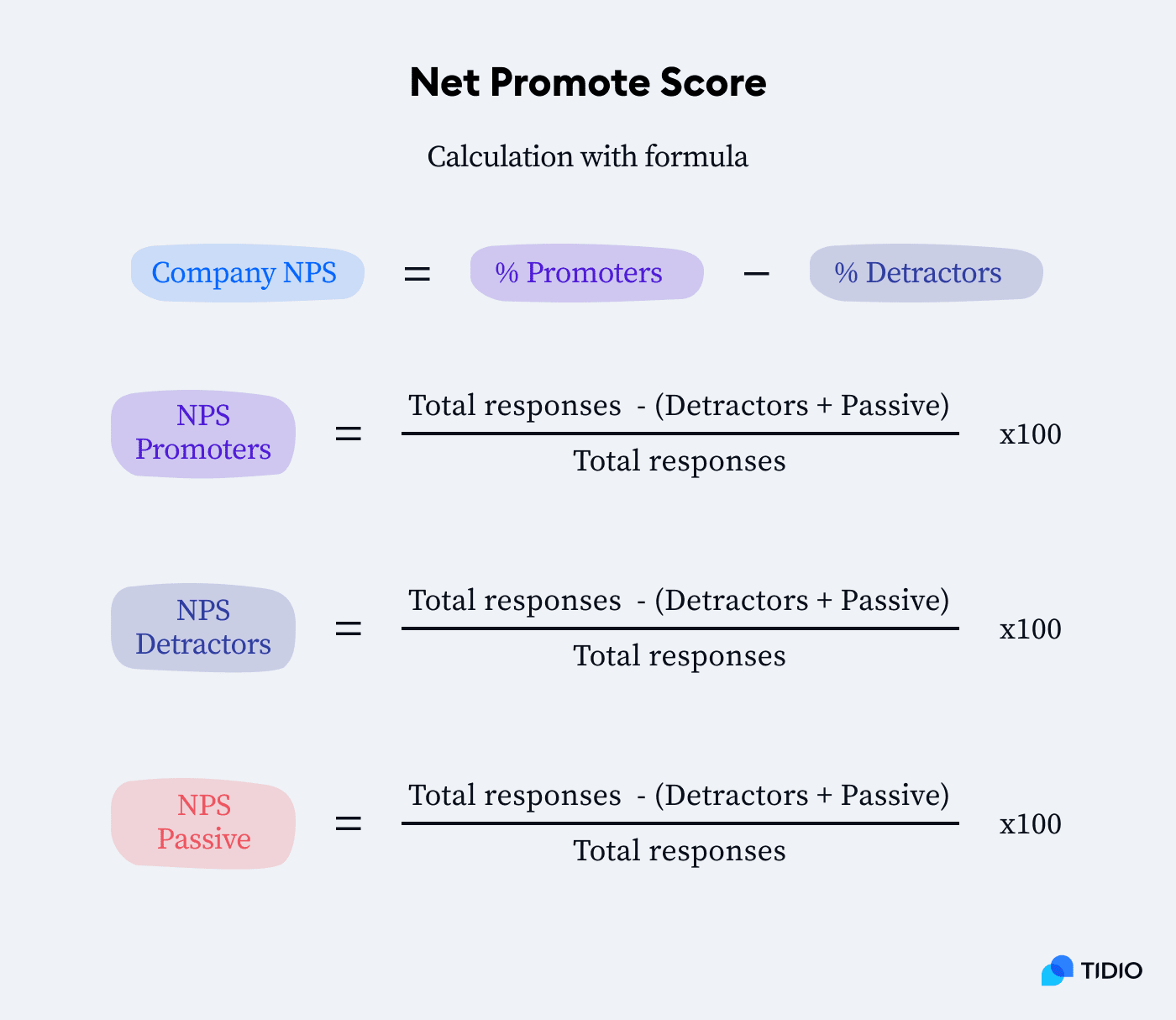 Focus on Your Customer Experience
As customers demand more, one way to stay ahead is to focus on the customer as a person. After brands understand their customers, they must measure the effectiveness of their customer experience in order to remain competitive.
This is not a one-time process—companies must constantly listen to their customers and measure their feedback to stay ahead of their expectations.
This blog has been updated as of 2022 by Michelle Saunders, Director of Content at Convince & Convert.
As a reputed Software Solutions Developer we have expertise in providing dedicated remote and outsourced technical resources for software services at very nominal cost. Besides experts in Digital Marketing We also build web solutions, mobile apps and work on system integration, performance enhancement, cloud migrations and big data analytics. Don't hesitate to Get in touch with us!