The fuel that lights your digital marketing fire.
Helping brands 'win' every touchpoint with content that inspires, educates and engages customers
Content that enhances the customer journey
Content is the fuel behind every successful digital campaign. Making content impactful is all about being purposeful, memorable and engaging. It's never about content for content's sake. We divide our content marketing approach up based on the customer journey funnel, as content produced for users at each stage and across platforms will vary greatly in terms of requirements, style and success metrics. We work in close collaboration with your in-house team to research, plan, produce, optimise and distribute content that will go the distance and generate real commercial impact.
CONTENT MARKETING SOLUTIONS
Defining commercial success from content marketing
Here at Reload, we specialise in setting purposeful content marketing strategies that work in tandem with your overarching digital campaigns, thus allowing us to define specific KPIs for every content piece that can be measured and analysed. Based on the stage of the funnel and channel where the content is being leveraged, we pin-point the indicator metrics that show we're on the right track to boost your bottom line.
Content Strategy Creation
77% of consumers say they are more likely to purchase from brands that deliver consistent and relevant content. Our content strategies take into consideration your audience's needs and questions. Do they need specific information or simply an engaging and memorable touch point? Might videos, visuals, interactive content, e-books or whitepapers resonate with them most? We'll look at their pain points to put together a content marketing plan that will help you provide the right message to the right people at the right time.
Share what's on your mind. Get in touch today.
LET'S TALK
INDIA:
+91 9560641297
info@whizzystack.com
USA:
+1 877.368.5420
sid.baker@whizzystack.com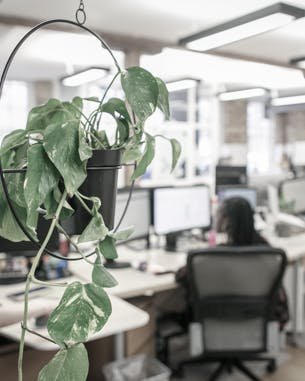 Website Copy Optimisations
Content marketing does not just mean blogs and ebooks. Every time you are communicating with your target audience, it's crucial to get that content messaging spot-on. Our approach to optimising website content is to smartly incorporate your key target keywords, ensure the tone of voice is perfect for your brand and audience, and add persuasive elements to make it clear why users should choose you over a competitor.
Content Research & Analysis
The ideal content marketing strategy pivots on knowing what content would actually be likely to make digital waves. So, how do we determine this? Firstly, we analyse user demand. We conduct extensive research into what questions your intended audience are asking online, in order to tailor content that answers those questions. Secondly, we perform competitor analysis. What noise is there already in the market and what do we need to do to cut through that? Thirdly, we review data from your existing content. Identifying what has and hasn't resonated previously could be the key to focusing efforts on topics that are really going to work.
Ebooks & Whitepaper Creation
When you're in need of longer-form informational content piece, e-books and whitepapers are a great way to establish a brand's industry expertise and authority in a more comprehensive way. What's more, they are the perfect offering as gated content to gather email addresses. Our approach to ebook & whitepaper creation is to first use extensive content analysis to hone in on a topic that we are confident a brand can really own online.
Content Distribution & Promotion
Once a content piece has been published, the work doesn't stop there. In fact, it has only just started. Now it's time to get some eyes on it. The Reload Content team collaborate very closely with the PPC and SEO teams to get the right message to the right people at the right time. We work out what promotion would best suit the objectives of the content piece in question. This may involve sharing organically on social platforms, using paid social advertising to granularly target who we want to see it, or outreaching to external publications, blogs and influencers to secure those always-valuable links.
Your Roadmap to content with purpose...
We want to produce our own content. Does this fit in with Reload's approach?
We can absolutely work with your in-house teams in this way, in fact we often do! Our flexible approach allows us to provide support wherever you most need it and we certainly don't abide by the idea that 'content marketing' just means 'copywriting'. While we do have in-house production capabilities, we are proud to offer strategic support throughout all stages of the content process - from planning and research to distribution and post-publication reporting/refining.
How can we ensure a consistent brand tone-of-voice when outsourcing content?
The key to ensuring brand voice consistency is having a clearly defined set of rules as to what your tone of voice actually is. This will help both internal and external content writers to understand the DOs and DON'Ts and prevent inconsistencies arising in the first place. Sharing detailed notes of specific phrasing, terminology and stylistic rules that you prefer or want to avoid is the best first step for this.