There are constant shifts in the digital marketing environment that make it almost difficult to identify what the future holds.
However, several advertisers and agencies are expecting and predicting digital marketing campaigns in 2021 to remain ahead of the curve, thanks to the ongoing COVID-19 pandemic's paradigm shift in the business world.
So far in 2020, more companies are bringing their goods and services online and hiring remote staff. As a result, the current pandemic will see businesses spend more in strategies for digital marketing to harness the changing business climate. Furthermore, in 2021, workers will continue to operate remotely, or at the very least in a hybrid environment.
So, what are the key trends in digital marketing to remember in 2021? Well, you need to engage your current customers and keep them and create more web traffic and increase your sales and revenue. Nine patterns to remember are below.
In 2021, Digital Marketing Tactics
1. Increased Social Media Use to Connect and Attract Customers
Prepare to commit more marketing capital in 2021 to campaigns for social media. Social media marketing budgets accounted for almost 24 percent of the overall marketing budgets in the U.S. during Q2 of 2020, up from 13 percent in 2019. Marketers have steadily made retention of clients and lead generation a top priority in 2020, which will continue well into 2021.
In 2020, more individuals have increased their time online, including how products, brands, and organizations are researched. In order to meet new customers and re-engage long-term ones, the customer shift created new possibilities for marketers to use inbound digital marketing. You can create a content strategy, make daily posts and updates, track and push responses and feedback from consumers, and attract new business.
2. The Micro-Influencers Rise
Influencers are individuals who, by creating reliable, engaging content, have produced and demand a commendable social following. They can be Instagram stars, actors on YouTube, or influencers on Facebook and Twitter.
Influencers are also relatable, and they are valued by their fans. As a result, the views they share have the potential to affect the habits of their target audience, which is a quality that most marketers seek. You can communicate with consumers, create brand awareness, and promote your content and goods by leveraging an influencer's role.
In 2021, as they consider integrating influencer marketing into their digital marketing mix, brands will gradually shift to micro-influencers. Working with micro-influencers has its disadvantages, such as extra management work and money, but the reduced cost and higher ROI more than make up for it.
3. Content for Digital Marketing
Adding interactive features to your website and social media sites is a perfect way to keep visitors on your site longer, provide them with value, increase their interaction with your brand and content, and learn more about who they are.
For example, realtors may add a mortgage calculator to their website that provides visitors with great value and improves their interaction. It also helps you, the realtor, to obtain a deeper understanding of your guests based on the details they enter into the calculators. To refine your personas and offer-targeting, you can then use the data collected.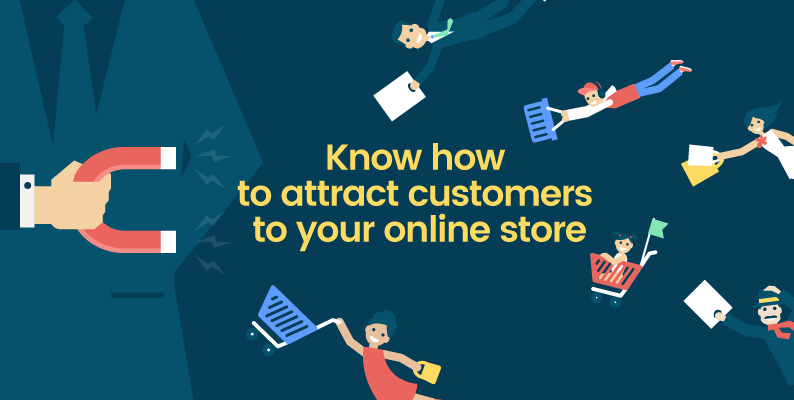 4. Video content creation
According to Cisco's Annual Internet Report (2018-2023), video content will account for 82 percent of all Internet traffic, making it a gold mine for marketers. According to HubSpot, 54 percent of customers prefer brands to create more video content.
In 2021, it is therefore important to use different formats of video content that suit your brand, niche, and industry and optimize them during the customer's journey. To make your videos more impactful and unforgettable, make sure you brand them properly to reflect your brand, values, and tone of voice.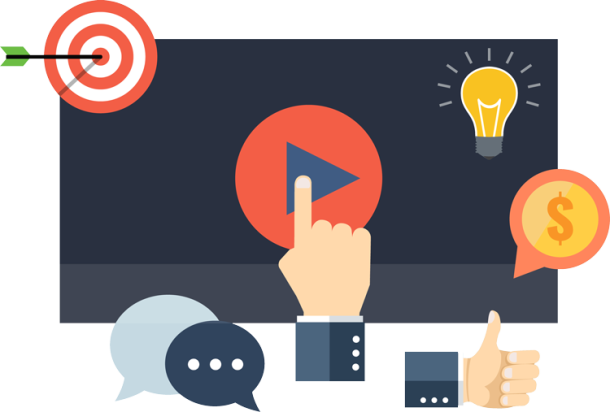 5. Increased use of local SEO and Google Listings
If you manage or own a business, verifying and keeping up to date on your local listings on the different search sites available to you is the best thing you can do to improve walk-in customers and your online presence.
Online listing services like Google My Company are indispensable for B2C companies that rely mainly on local customers (like a car dealership or dental office). Details such as your services, operating hours, and geographical location are provided by these services.
6. Inbound Web Marketing with phones
Mobile is an important part of the everyday life of customers, and more people access content on their smartphones online. Mobile marketing creates instantaneous outcomes and has a large opportunity for viruses. As a result, in 2021, brands will begin to adapt their content and websites for smartphones.
7. Creating Material That Is Exclusive to the User
Thanks to the increased internet traffic in 2020, content personalisation is now a valuable marketing technique. It helps you create successful email marketing strategies, educate your audience, drive new business to your website and repeat business, and achieve other digital goals.
Personalization in 2021, however, would go beyond email messages being personalized. In order to make data analysis more efficient and effective to allow hyper-personalization, it will require feedback from artificial intelligence (AI). AI solutions will assist you in selecting the best email template for the right person and crafting content that suits their needs. It will also help you in the future to make better decisions about content.
Invest in AI-driven apps, therefore, and use hyper-personalization to target clients in 2021, based on their past activity and browsing history. Their customer service would skyrocket.
8. Chatbots and AI can supplement the development and distribution of content.
AI and chatbots can boost the development and distribution of content strategies and become inextricable components of the worldwide user experience. The supply of relevant data, source material, references, and the provision of authority to the content your marketers write will fuel the content development process.
In addition, they can deliver data and help marketing strategies seamlessly as chatbots grow smarter.
9. Content approach optimization for voice search
Google's search algorithm, the world's largest and most popular search engine, does not currently provide voice search. However, it continues to affect search results. Voice search is expected to grow in popularity as a result of a variety of factors, including the increased usage of mobile digital personal assistants like the Siri app.
As a consequence, it's important to stay on top of voice search functionality for customers who adapt and turn to the medium. Optimize the voice material online and render it direct and conversational to leverage and synchronize with search queries accurately.
Conclusion
Digital marketing is ever-changing, with new trends emerging and evolving on a regular basis. Digital marketing today encompasses far more than just producing fantastic content and optimizing it for search engines.
As a reputed Software Solutions Developer we have expertise in providing dedicated remote and outsourced technical resources for software services at very nominal cost. Besides experts in full stacks We also build web solutions, mobile apps and work on system integration, performance enhancement, cloud migrations and big data analytics. Don't hesitate to get in touch with us!